From farm to the flower market, the brisk business of roses on Valentine's day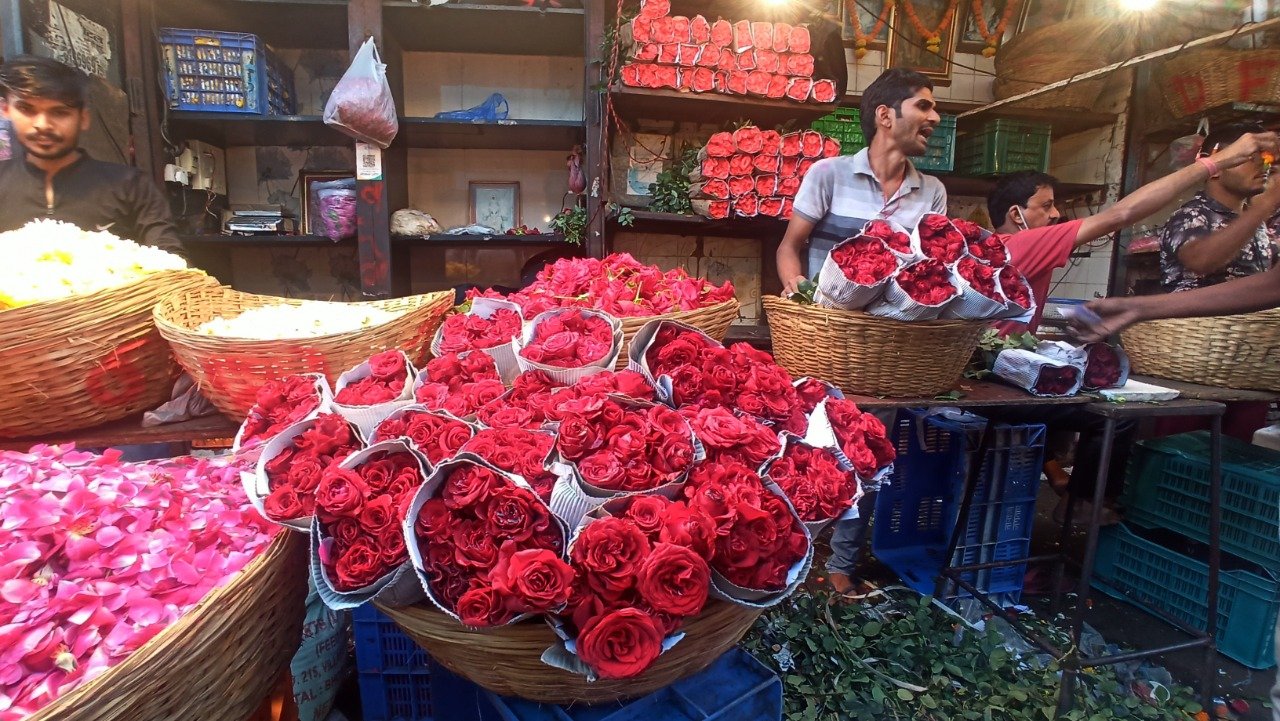 MUMBAI: As is the practice world over the traditional custom of gifting roses is very much flourishing in the country and on this day, the demand for flowers especially the customary roses are very high and flower traders are expecting a bumper day today.

Early in the morning, large supplies of roses arrived at the Mumbai flower market at Dadar and traders were busy dealing with wholesalers and other merchants who come from near and far regions of the metropolis.
Vendors selling roses at the Dadar Market: Pics by Photo Editor Mohammed Asif

The industry was badly hit during the Covid-19 pandemic due to lack of public programs like weedings and later sluggish exports, however, the situation has largely improved. According to experts before the last wave in January, after the pandemic had cooled down last year the revival of the weeding season took around the country spurted a demand in flower sales.
Flower trader Kashiram said that the sector faced a very bad time during the 19 pandemic and several traders were out of business however since the past few months there has been a revival and the industry has got back on its feet is getting a decent price. He says today on Valentine's day the demand is expected to be high.

According to Shinde a cultivator who came with a supply of roses from an area near Pune, although the prices in the wholesale market are very good, however, the farmers who are growing them are not getting a decent price.
"The price of one stem of the rose in this market today ranges from Rs 5 to 25 however the farmers who grow these roses with a lot of hard work get no more than about Rs 2 to Rs 3 per piece. Thus the larger profits are reaped by the traders, who make one-month business in one day, whereas the farmers have to toil throughout the year," Shinde says demanding that there should be fair play with farmers.
Vendors selling roses at the Dadar Market: Pics by Photo Editor Mohammed Asif

According to traders flowers mostly roses in Mumbai come not only from nearby regions like Nashik, Pune, Kolhapur but also from other cities like Bengaluru, Kolkota, Karnal and even from Kashmir.
Some of the top-selling rose varieties are Grand Gala, Top Secret, Bordo, Big B in red roses, Aqua, Poison and Shakira in pink, Narangi in orange, Avalanche in white and Gold Strike in yellow. Other varieties of roses are called Amazon tropic and African Don.