Mumbai artist wins top prize at European art award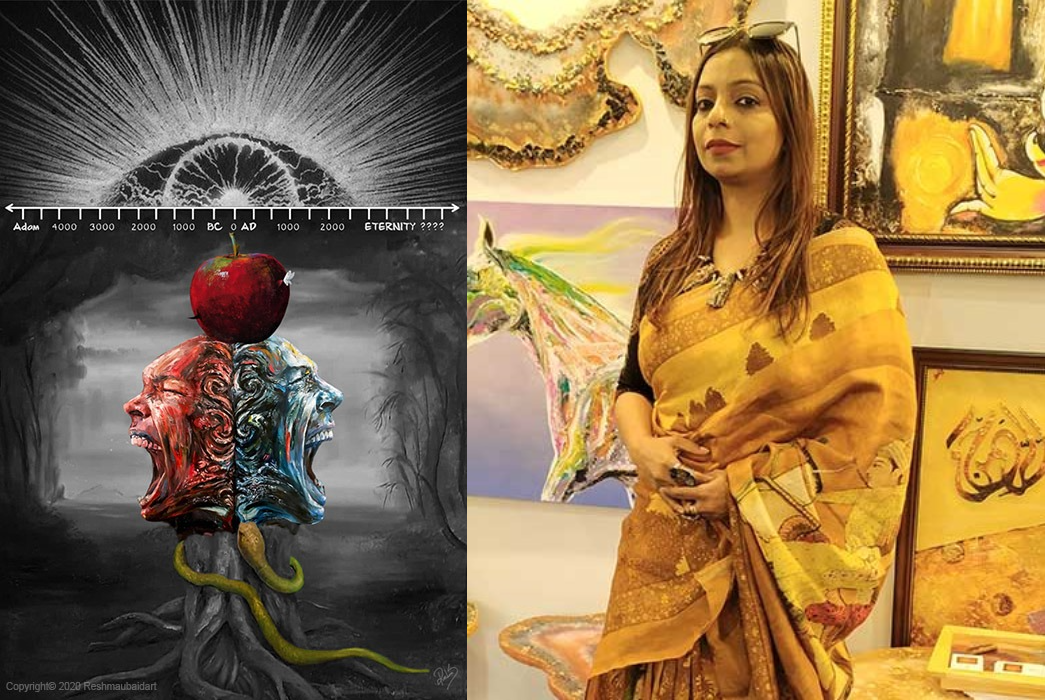 MUMBAI: Local artist from Mumbai who specialises in fine art, Reshma, won the first prize in a global art festival organised by La dolce Vita Events from London, which was organised and presented online recently.
Reshma's painting titled, 'The Eternal Dilemma of Humankind' was awarded the top prize amidst stiff competition from over 24 Artists from around the globe to present their art in the unique, online exhibition event.
According to Reshma, the entries of the painting were displayed for public voting and her painting was reviewed positively by 2443 visitors & was adjudicated the best by the Judges. She said that the winning painting is a part of 6-part Series called 'Eternal Reflections' which she is currently working on.
Describing the essence of her paining Reshma said that 'The Eternal Dilemma of Humankind' depicts the eternal dilemma that plagues the human being today, which is to make a choice between right verses wrong, good versus evil and vice verses virtue.
"These are the dilemmas we humans are continuously facing, from the beginning of the time, and perhaps it may last till maybe the eternity," she said, adding that, "Through my art, I want to evoke an emotional, rather than a simply cognitive response, and gift the viewer with a sense of positivity and reflection from within."
Reshma, is a self-taught artist, mainly works on acrylics and mixed media. She has participated in several national & international exhibitions like, and paintings are in private collections in UK, US, Dubai, Mumbai & Goa. She has presented her art to several eminent personalities, and recently she presented one commemorative painting to Sonu Sood for his exemplary work for the migrant workers during covid lockdown.